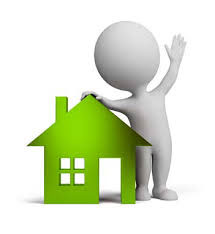 Home Modification Workshops – Advanced Home Modifications
The Advanced Home Modification Workshop will be conducted in Brisbane at LifeTec Qld on:
Friday 27 June, 2014 – Brisbane
The advanced home modifications workshop aims to provide occupational therapy practitioners with:
Information on the rights of a private home owner when modifying their own home
An understanding of common barriers in the home, and the range of home modification solutions
Information on how to review products to determine their suitability for use in home modification practice
Practice reviewing a plan and redesigning a home using a case study
Resource information to enhance practice
| | |
| --- | --- |
| Time | Topic |
| 8.00 – 8.30 | Registration |
| 8.30 – 10.00 | IntroductionOverview of Learning ObjectivesModels of PracticeFramework for Evaluating Equipment/ProductsHome Modifications in Private Homes – Role of Qld Building and Construction Commission, Contracts |
| 10.00 – 10.30 | Morning Tea |
| 10.30 – 12.00 | Review of Areas of the Home – Major Modifications |
| 12.00 – 12.45 | Lunch |
| 12.45 – 2.00 | Review of Areas of the Home – Major Modifications (cont) |
| 2.00 – 2.15 | Afternoon Tea |
| 2.15 – 3.45 | Case Study |
| 3.45 – 4.00 | Close and Evaluation Forms |
The workshop will feature a lot of photos of home modification solutions, to assist your practice. Please see my website for the registration form for the workshop.   www.homedesignforliving.com
The same workshop will also be run in Toowoomba for Occupational Therapy Australia Qld Division on Friday 15 August 2014 – see the Occupational Therapy Australia site for registration information – https://www.otaus.com.au/
Please note – The Qld Home Modification Discussion Group Meeting will be held the next day on the Saturday, at LifeTec Qld from 10am to 12noon. Speakers will include Maria Hoogstrate – who will discuss the recent Disability Services Qld Conference, I will provide an update on the National Disability Conference; and Iain Ewing, from Ewing Industries, will present information about his products that are used in home modifications and new domestic housing design. You may want to attend the workshop and the meeting especially if you are travelling a distance within Qld or interstate.  Please send your rsvp to me for the meeting before the day and a plate of morning tea to share.
Liz Ainsworth