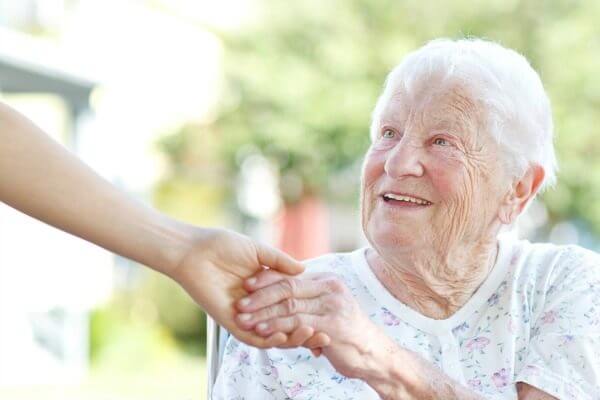 Feel safe with simple home modifications, and acute care from home GPs
After-hours resources available to those who care for our community
Whether your focus is occupational therapy, aged care or disability services, your primary objective is caring for the community.  When your work centers on supporting others, it can be useful to know about a range of resources that are available to you as a professional carer.
House Call Doctor is one of these resources, and is currently Queensland's largest medical deputising service. House Call Doctor is a 100% bulk-billed after hours GP service, conducting home visits when regular clinics are closed.
"Our after-hours doctors are experienced in treating a wide range of patients," says Craig Glover, Chief Operating Officer at House Call Doctor. "Our patients are generally the community's most vulnerable members, including elderly people, patients living with a disability, or those who have limited mobility."
As carers, we are often faced with medical situations that do not warrant an Emergency response, but cannot wait until normal clinic hours. It's during these occasions that home doctors are particularly valuable, both for ourselves as professional carers, and for the people we assist.
"The majority of people who contact our after-hours line are actually phoning for their dependents," says Mr Glover. "In Queensland, House Call Doctor receives many requests from families who need unexpected medical care for their elderly relatives.
"We receive requests from retirement homes, respite centres and other shared living facilities," says Mr Glover. "Professional carers also contact House Call Doctor if their clients develop acute symptoms overnight."
House Call Doctors generally arrive within 2 – 3 hours of being requested, and are able to provide in-home diagnoses and treatments. Home doctors travel with a medical kit stocked with essential medications, sutures, catheters and other health aids.
After-hours doctors take detailed medical notes during each consultation, which is then referred to the patient's regular GP within one business day. This ensures that every patient House Call Doctor treats receives ongoing medical care and support where necessary.
A regular GP can refer vulnerable patients to the allied health services they may need for daily living. Occupational therapists, aged care support or disability services all play an important role in ongoing care. In some cases, GPs may recommend that home modifications be considered, to ensure vulnerable patients can continue living independently.
Everyone should have a regular GP. However, for urgent non-life threatening symptoms that arise when your regular GP is closed, phone House Call Doctor on 13 55 66 or visit the website. For home modifications that can make life easier for yourself or a person you care for, contact Home Design For Living.