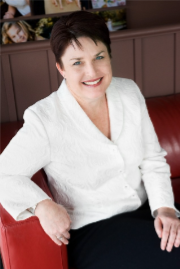 Liz Ainsworth is running a series of on line half day and full day workshops during July 2021. These will be run using ZOOM.
ON LINE WORKSHOP CONTENT
Workshop one will introduce the role of the OT, the home modification process, models of practice, the relevance and intent of access standards (AS 1428.1 – 2021) and legislation, tools for measuring and drawing, hints and tips for report writing, and information about grabrail prescription. This workshop will suit students, clinicians new to the home modification field, or those wishing to experience a "refresher" in the area.
Workshops two to four will provide practical information about simple and complex home modification solutions to address common barriers. These workshops will suit novice to expert therapists.'
DATES, TIMES AND TOPICS
Cost
Full day workshop – $350 plus GST
Half day workshop – $200 plus GST
Please send an email to Liz Ainsworth advising that you have registered to attend one or more of the workshops. Power Point notes, a certificate of attendance, and workshop tasks will be provided to participants.
info@homedesignforliving.com
Monday 25 October 2021 – 9am to 4.30pm
Full Day On Line Workshop 1 – Introduction to Home Modifications
Link for registration – Register Now
Monday 1 November 2021 – 9am to 4.30pm
Full Day On Line Workshop 2 – Complex Home Modifications
Link for registration – Register Now
Friday 5 November 2021 – 9am to 1pm
Half Day On Line Workshop 3 – Ramps
Link for registration – Register Now
Monday 8 November 2021 – 9am to 1pm
Half Day On Line Workshop 4 – Complex Bathrooms
Link for registration – Register Now